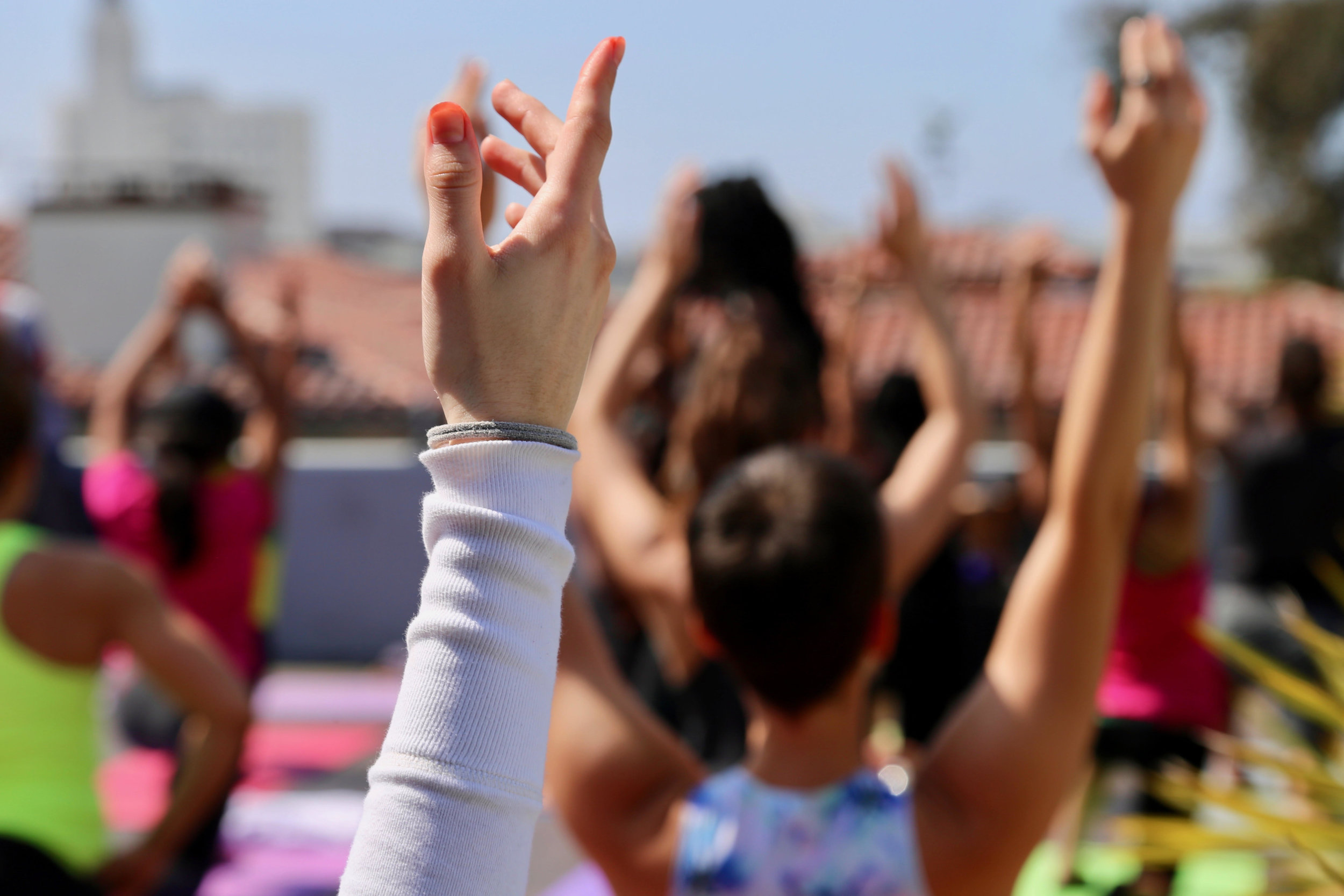 join us for a communal cannabis-infused yoga class - suitable for all experience levels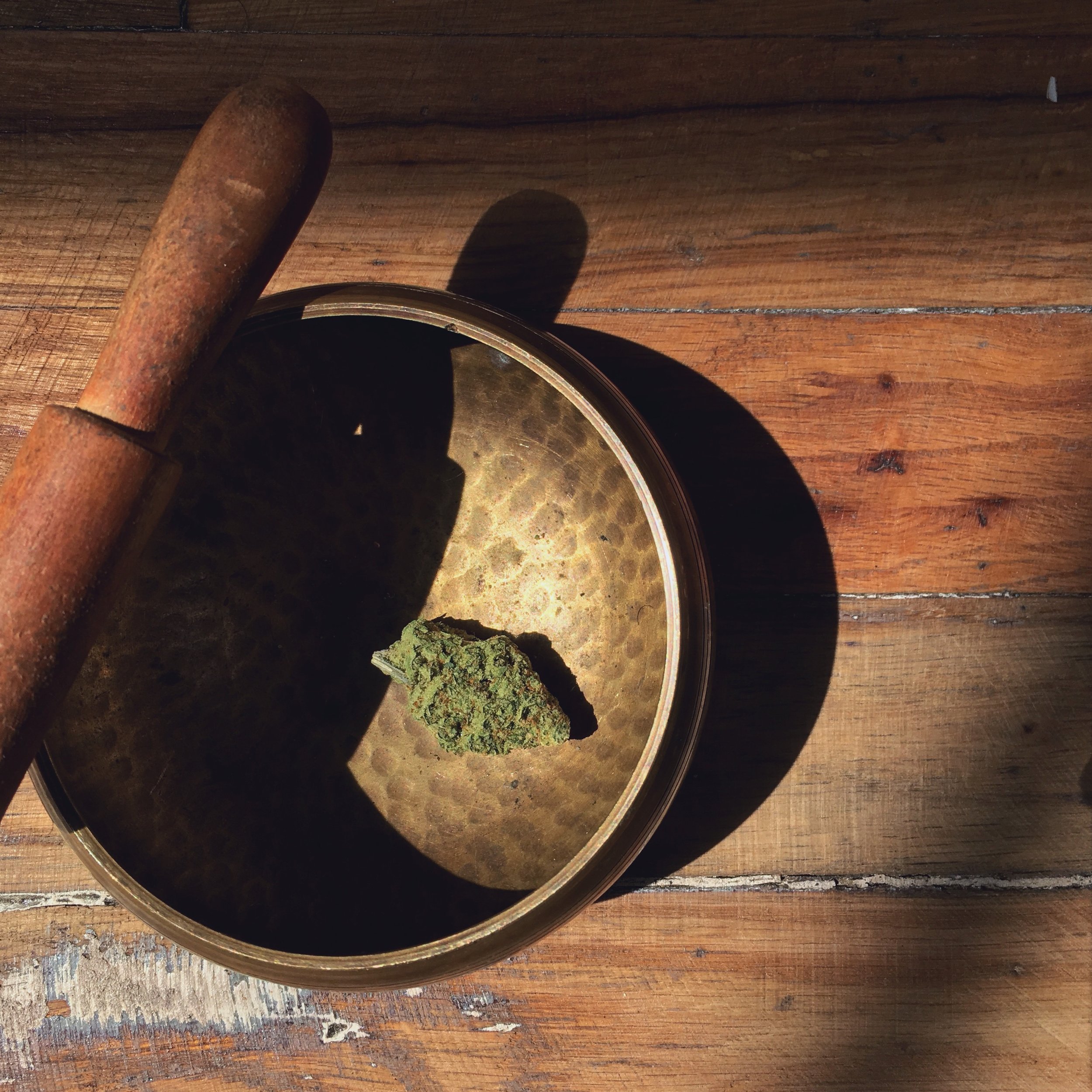 one-on-one + small group yoga sessions with poses and plant-medicine curated just for you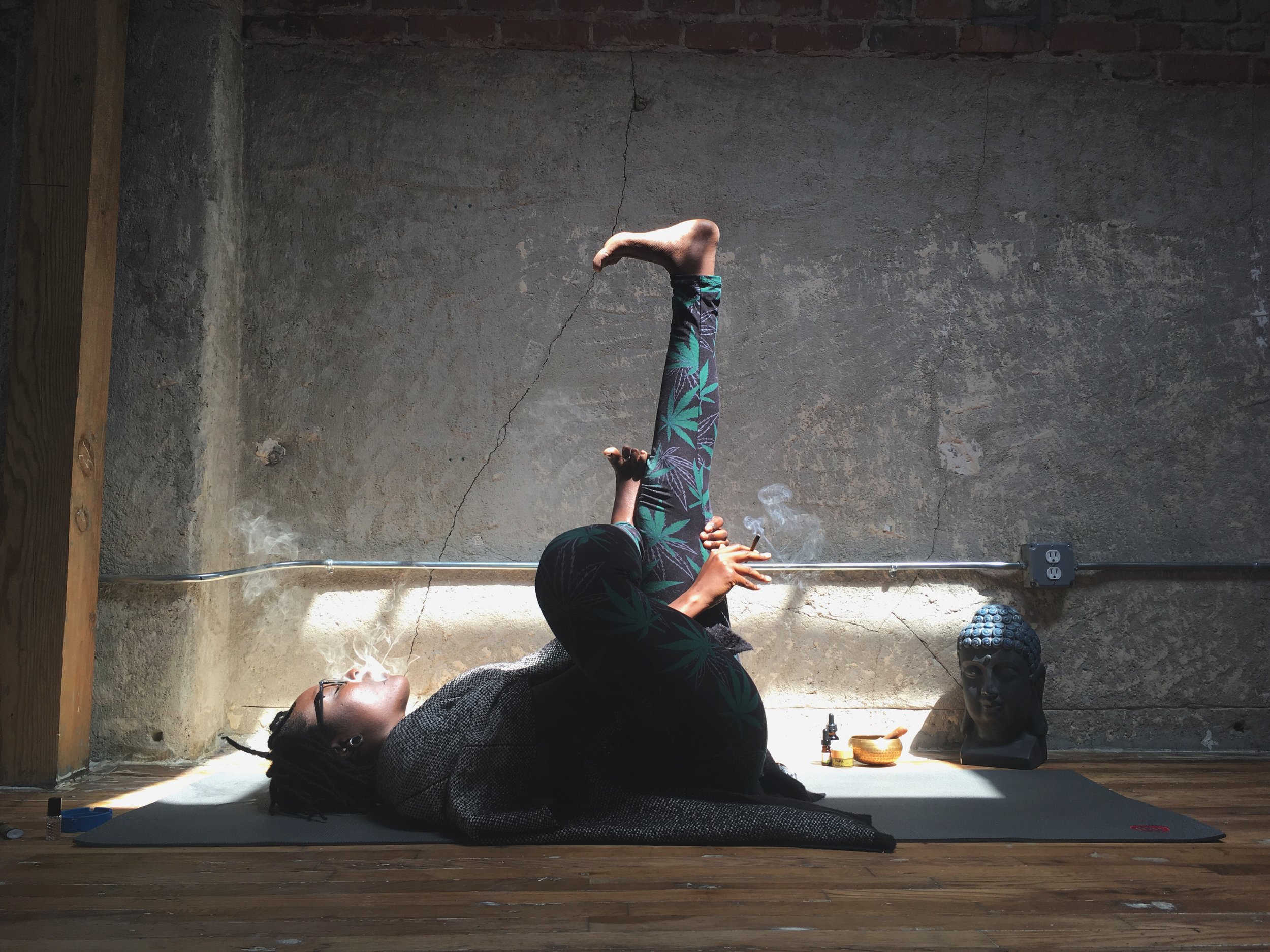 light up and share your yoga practice with me from the comfort of home
What is cannabis-infused yoga?
Since 2000 BCE monks have consumed cannabis (then referred to as "ganja") to aid in meditative practices as well as to diminish pain and anxiety. Cannabis-enhanced yoga is a tool to return to these ancient roots and combine traditional yoga asana with the slowing, contemplative, and pain relieving properties of cannabis and create a truly holistic practice that incorporates the body, mind, breath, and soul.
Poses explored are slow and intentional, being described by students as a self-massage, and take advantage of the increased awareness of sensations gained from consuming cannabis.
Cannabis's natural ability to promote euphoria and being present makes cannabis-enhanced yoga particularly useful for students new to yoga, and seasoned students looking to explore a deeper limb of their practice.
Probably smoking a joint on her favorite hiking trail, Minelli is a nature lover, dreamer, and yoga teacher (200hr RYT) creating community and a career from her passions.
Minelli guides private and group gentle yoga + cannabis classes. She wishes to bring awareness to the mindfulness, healing, and bliss of cannabis-infused yoga.
Join a safe and specially curated gentle yoga class, intentional cannabis ritual, and community. Our cannabis-infused yoga sessions are a practice that combines the soothing properties of cannabis with mindful movement and breathwork to achieve a deep state of awareness.